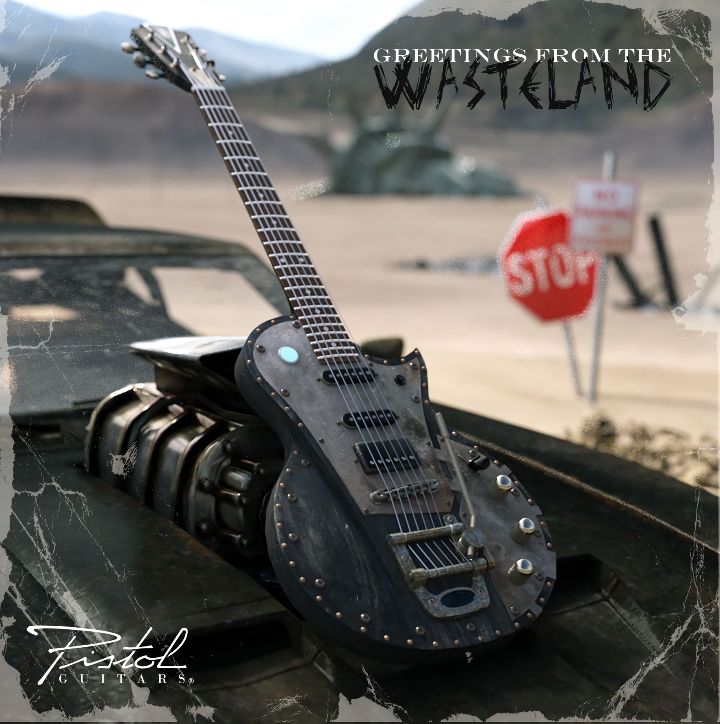 Here we are !
After almost one year of desigh, emprovement, manufacturing ...and some confinments too.. CC' guitarist of Shaka Ponk get his brand new Pistol Guitar… Let's Bang !!!
We're so happy to welcome him in the "club des Pistoleros"… Welcome Amigo !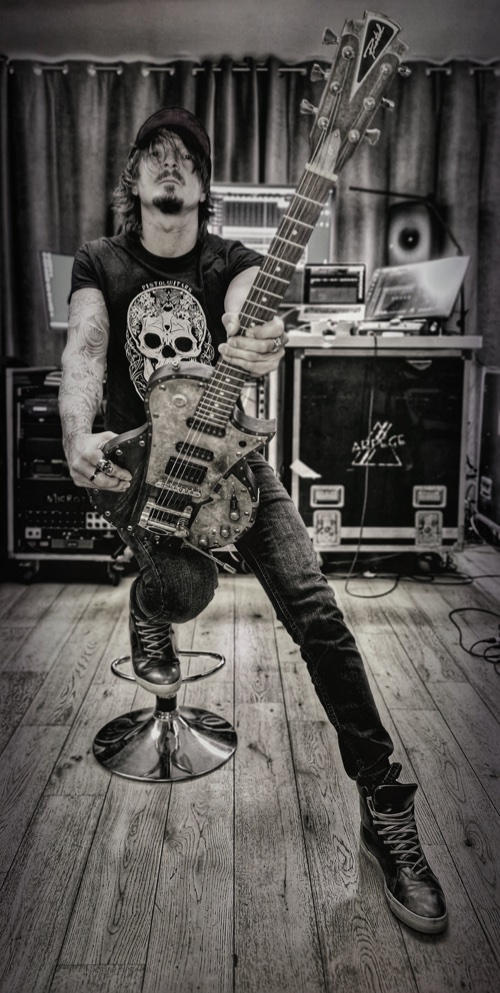 Face to face meeting with CC' and his Interceptor Custom…Can't wait to see them « on stage »
From project to realtity…

As usal at Pistol Guitars', the 2D preview step has been necessary and essential to define together the future « INTERCEPTOR ».
That's the time for a lot of ideas. The lines emerge, fade to better redraw themselves. The main idea was to get some post-apocalytpic feeling , some steampunk too, raw and worn-out...but no caricature intended here!  A guitar that fear nothing , not even the End !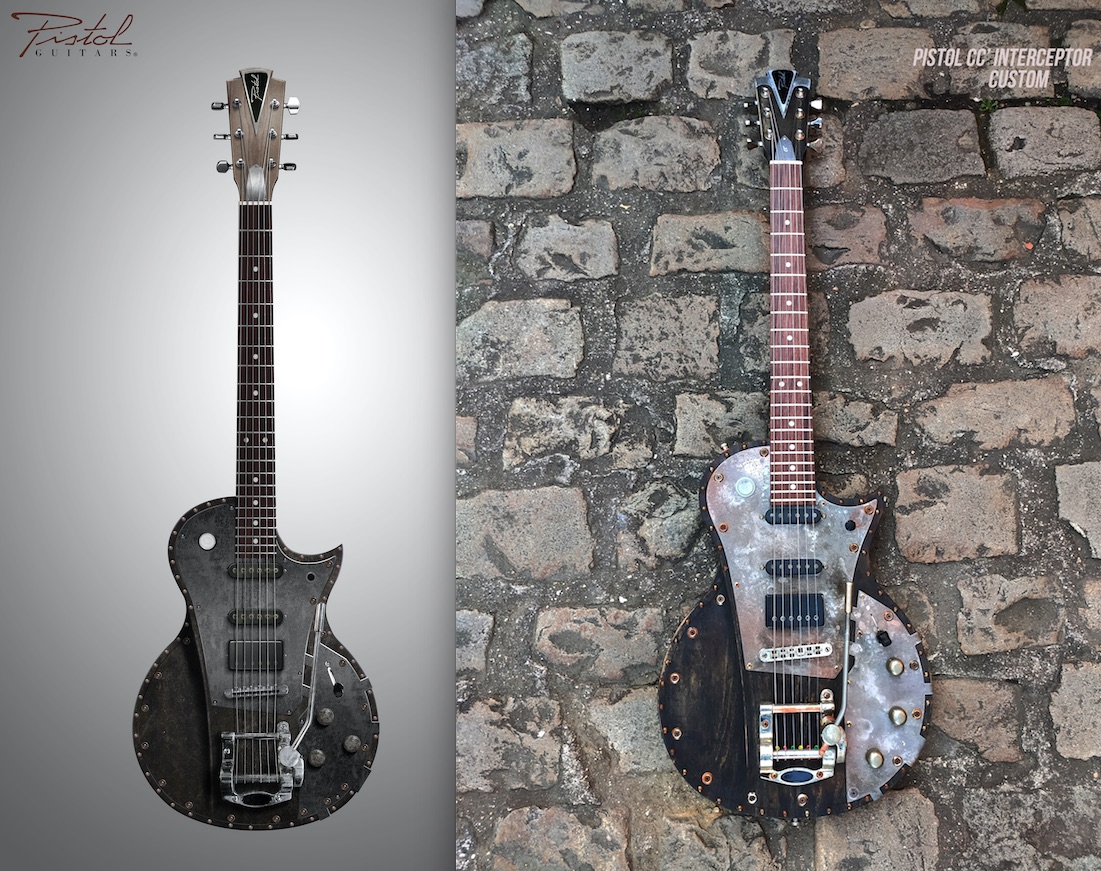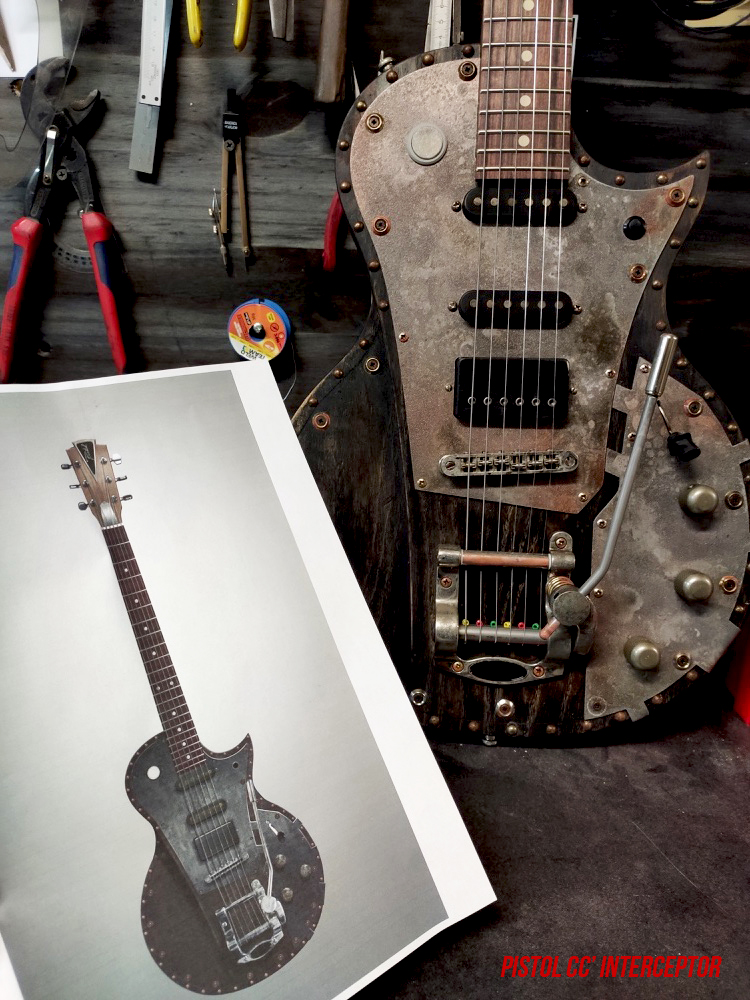 Recip à la Prévert:

Swamp ash, some maple and Pau ferro, a lot of nails, patina, the eyelets of grandma', english Bare knuckle pickups (received 28 days later), a vibrato, some aluminium ,a solder iron, some braided wires, a kill switch, a booster from our friend Bill Palais (Castle Made of Sound Amp) as an atomic weapon… The Interceptor is ready to get on the road !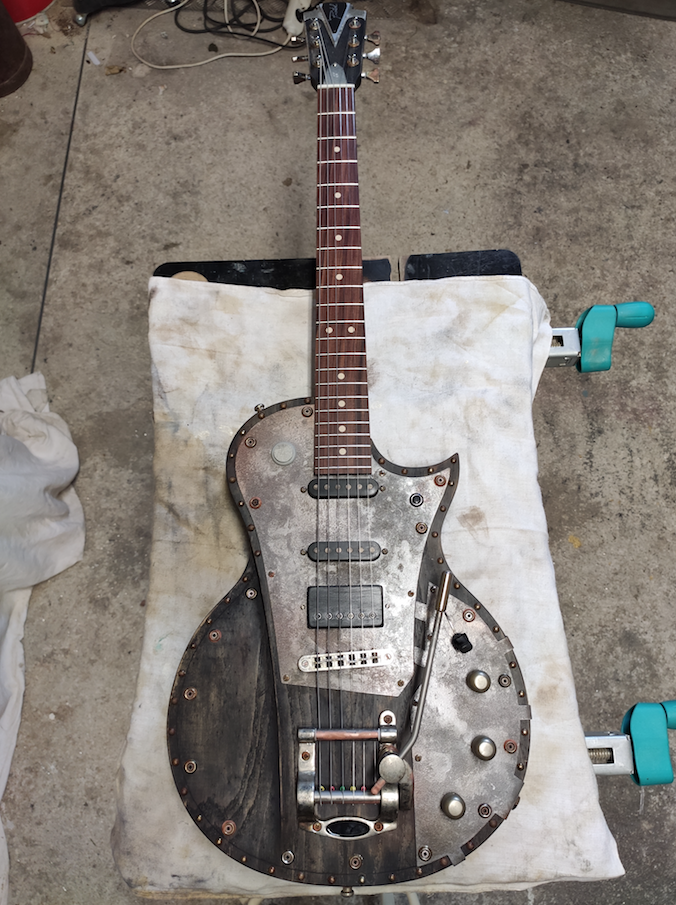 Day 1 ! in the maternity ward.
Family picture... The Interceptor and CC7